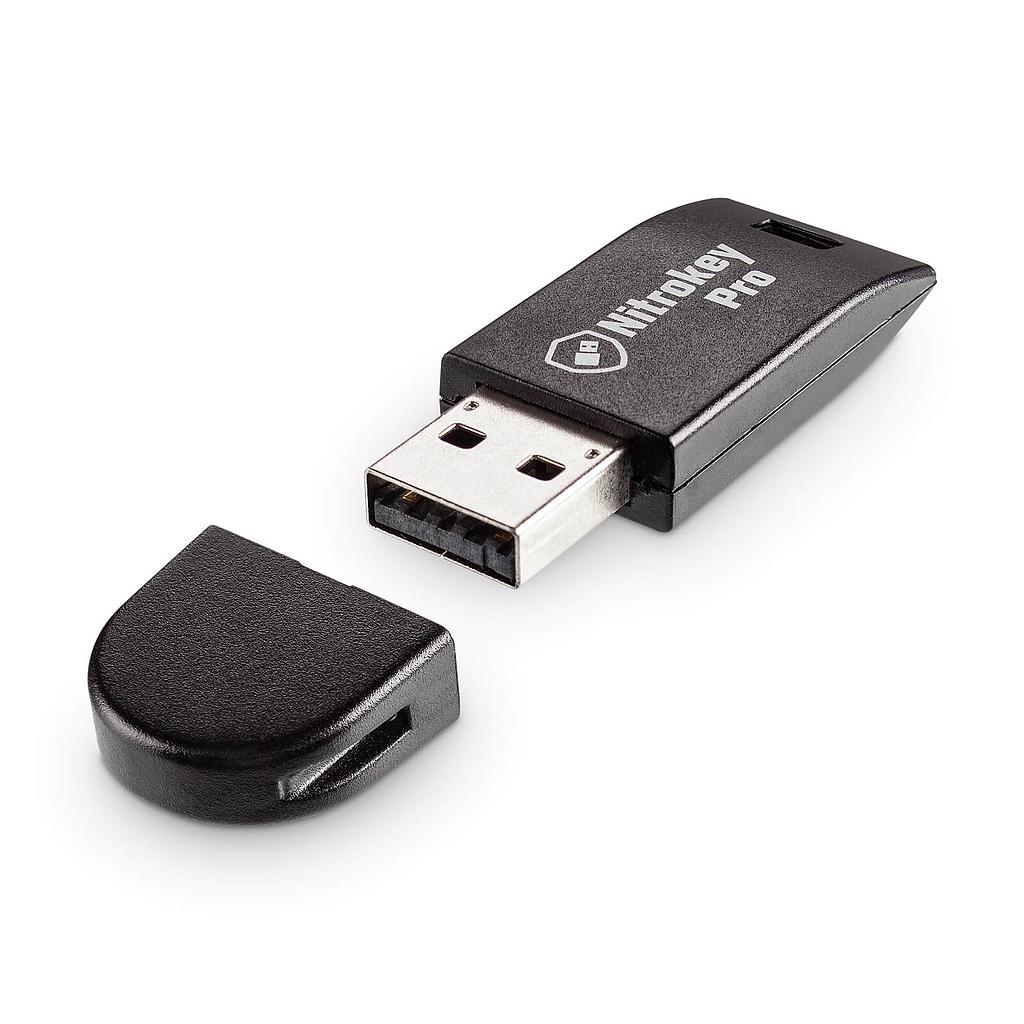 Nitrokey Pro 2

 The secure key for your digital life
FEATURES
One-Time Passwords for Protecting Accounts Against Identity Theft
One-time passwords are generated in the Nitrokey and function as a secondary authentication factor for logins (additional to your normal password). Thus, your accounts remain secure, even in the event that your passwords are stolen.


Secure Storage of Cryptographic Keys
    Securely store your private keys for the encryption of emails, hard drives or individual files in the Nitrokey. They are thereby protected against loss, theft and malware, and can be kept with you at all times. Key backups protect against loss.

Password Manager
Nitrokey Pro 2 securely store your passwords encrypted in the integrated password manager. This allows you to keep your passwords with you at all times and keep them protected even if the Nitrokey is lost.

Integrity Verification / Tamper Detection
Verify the integrity of the computer BIOS with the help of Verified Boot. The colored LED of the Nitrokey indicates, if he BIOS' integrity is intact (green) or a manipulation has been detected (red). Supported computers are required to have a BIOS based on Coreboot and Heads (e.g. Purism Librem, Insurgo PrivacyBeast, Nitrokey NitroPad).