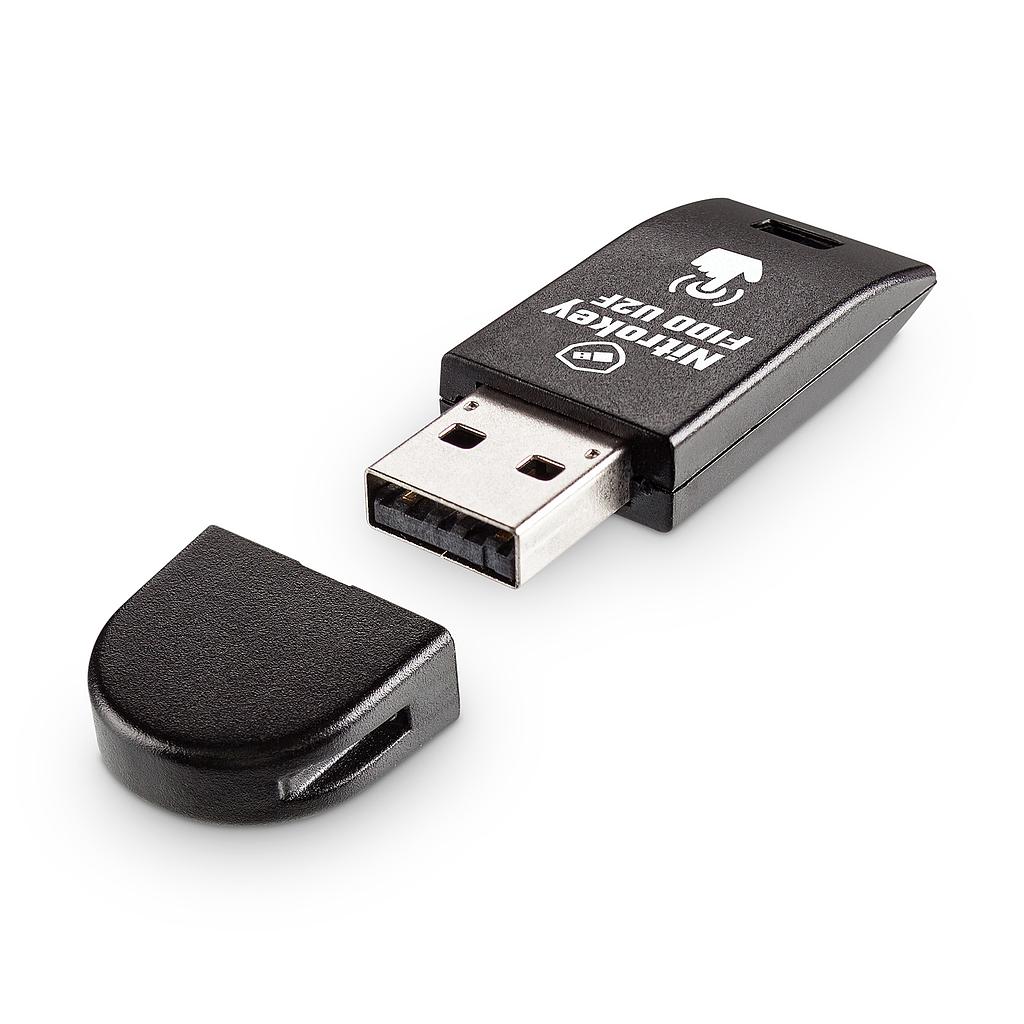 Nitrokey FIDO2
User-friendly nitrokey FIDO2

Advantages High acceptance through easy usage

1. High acceptance through easy usage
Using Nitrokey FIDO2 is very easy. You configure your Nitrokey FIDO2 once to pair it with your online accounts. From now on, you confirm your login by a simple tap on the touch button (optional: by a PIN). In addition to a common web browser, you don't need any additional client software or driver installation
.
2. Good compatibility through future-proof standard
All common web browsers already support the FIDO2 resp. WebAuthentication (WebAuthn). More and more websites (e.g. Google, Facebook), on-premise online services (e.g. Nextcloud) and Windows 10 Pro (with  Azure Active Directory) support WebAuthn for authentication.
Security Features

1. Two-factor authentication (2FA) becomes normal

Most of the big websites and about half of all companies make use of two-factor authentication. But beware: Numerous publicly known cases show that even SMS as two-factor authentication method is easy to hack.Thanks to strong cryptography, Nitrokey FIDO2 supports secure two-factor authentication. Your online accounts remain protected even if your password gets stolen.   
2. Passwordless login convinces

With Nitrokey FIDO2, you can stop using tedious and insecure passwords. No password policies, no sticky notes with passwords and no forgotten passwords anymore. From now on, you log in easily and securely to your Windows 10 Pro, Microsoft Office 365 or your own enterprise systems with the help of Nitrokey FIDO2. Passwordless Login is two-factor authentication with device PIN.
3. Phishing protection included
  During login, Nitrokey FIDO2 validates the domain and therefore protects you reliably against phishing attacks.