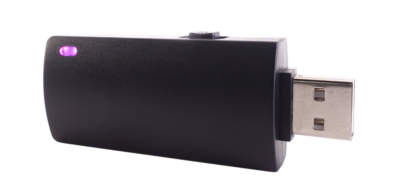 Bash Bunny
Easy, Effective USB Attacks
The Bash Bunny, simple yet powerful Multi-functional USB attack platform for Pentester's and Sysadmins.   The unit is an easy setup & deploys with the   "Bunny Script" language, multi-position attack switch and a centralized repository of payloads.

It's powerful with multiple attack vectors including HID keyboard, USB Ethernet, Serial and Mass Storage.  The Bash Bunny can perform keystroke injection attacks, bring-your-own-network attacks, and intelligent exfiltration. 
When the light turns green, it's a hacked machine combining lethal power, elegance, and simplicity, with the Bash Bunny, we're taking pentesting to the next level.  
Carrying multiple payloads and getting feedback on each attack is effortless.  Plug the Bash Bunny into the victim computer and watch the multi-color LED. With a quad-core CPU and desktop-class SSD, it goes from plug to pwn in 7 seconds.
Emulate combinations of trust devices.  Penetration testing attacks and IT automation tasks are delivered in seconds with the Bash Bunny by emulating combinations of trusted USB devices.
Choose attacks with the flick of a switch and features a simple scripting language that you can write in any text editor like notepad.  Finding the right attack is quick and easy and setting up attacks is just a matter of flicking its switch to arming mode and copying a payload file.